Last Updated on August 24, 2017 by James Sutton
Update August 2017; We now offer 4K Ultra HD nature video downloads and nature screensavers.
Download Scenery Videos and Screensavers To Relax Your Body, Mind and Soul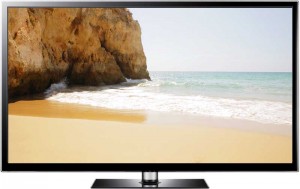 For the average city dweller, scenery videos can be a great way to get away from the hectic hustle and bustle of modern life. A scenery screensaver on your HD TV or computer screen can really help you to unwind. Let's face it, most of us get home from work after an hour or maybe more on public transport, and if you drive to and from work it can be even more stressful. You wake up in the morning and are immediately surrounded by cars, concrete and fumes. So what chance do we really get to be in touch with nature and let our thoughts drift away?
It is widely agreed upon that calming your mind for 10-20 minutes a day can have a dramatic effect on your stress levels, easing the tension in your body and allowing your mind to get some much-needed tranquility. This can have very positive effect on your work and relationships, and give you the recharge and balance you need for a healthy lifestyle. Our scenery videos have been used by corporations in staff rooms to improve the well-being of staff to great success, but isn't it time you took these techniques into your own life?

Below are some ideas on how to use our scenery screensavers in your own home, to improve your well-being and enable you to take a mini holiday from life.
Music is a great relaxing aid and you can take your mind and emotions to a beautiful place whilst shutting your eyes and listening to your favorite tracks. Whilst music is one area of stimulation, you can use visual images to further immerse you in that tranquil place that can sooth your inner being. Scenery videos are a perfect way to do this. It is amazing just how far away from your normal routine you can go by using both music and visuals together.
One of the best ways to get the most out of our videos is to have the audio playing but also overlay your favorite relaxing music. This can be achieved very easily on a computer as you can simply have 2 media players running. One for playing our scenery videos and one for playing your music. You can adjust the volume levels to suit you and enjoy the sounds of the waves over ambient chill out tunes or the crackle of the fireplace over some smooth Sade. The bubbles and water sounds of aquarium videos also go beautifully with some relaxing music like a Cafe Del Mar album. If you are using the sound from your television to listen to the scenery audio then you most likely will have a separate stereo system where you can put on your favorite music to enhance the mood.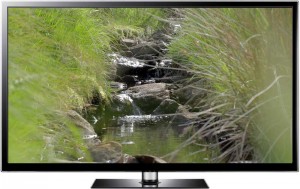 The effect this can have on your mood is simply wonderful. Your two main senses are thoroughly engaged in a way that is very different to everyday life. In these calm peaceful and relaxing moments, you can often discover a feeling of euphoria. This is something that most of us simply do not take the time to do, but the rewards on your well-being and happiness are golden.
Watching television programs uses both sight and sound but the very nature of most TV dramas, news and sports causes you even more stress and tension.
Isn't it about time you started using your TV and computer to relax, rather than stressing you out further?
At Uscenes we aim to bring you MP4 scenery videos and screensaver apps that are designed to slow your mind and relax your body. And whilst the visuals and audio are perfectly relaxing together, we highly recommend blending in your own tunes to really enhance your mood.
So download our scenery videos, pour yourself a glass of wine, get comfortable and take a mini holiday right in the comfort of your own home. You will be amazed at how therapeutic, relaxing and enjoyable this can be and we guarantee it will be well worth the pocket change you pay for that pleasure.
Recent Releases of Nature and Scenery Videos from Uscenes:
[etheme_recent_products limit="8″ columns="4″ orderby="date" order="desc"]